WATERFRONT STAGE
The Eagle Song Dance Group have been presenting their Squamish Coast Salish culture for 8 years, and during that time they have travelled to Switzerland, Taiwan (twice) , and just last November, they were the guests of the Ainu Nation in Hokkaido, Japan. Their presentations include songs, dances, and stories from their ancestral times, along with newly composed songs/dances paying tribute to the wonderful spirits of the animal kingdom. Their regalia is traditional Squamish style, using cedar, and cedar paddles as were once worn by their ancesters.
A decade ago, one of the most-revered Vancouver hardcore bands graced the Volcano stage. They were called Sparkmarker, and were led by a furious frontman and lyrical genius named Ryan Scott. Now 10 years later, comes Ryan and company's new band, the formidable Deadsure! Seamless sonics, amazing lyrics, solid ethics and a live show that is unmatched by any band (hardcore or not!) in this city, all converge in a tightly-wound unit. Recently signed to Florida indie punk label No Idea, the band's debut record will be out this fall. Irregardless if you are a fan of punk music or not, this is a set that will light the fuse!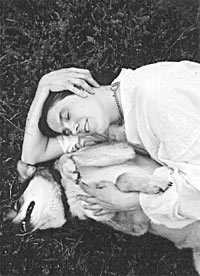 Kathleen Yearwood has been a professional musician and composer for thirty years. She has studied experimental music and tape composition at McGill University, has published several short stories and a novel, has released several independent CD's, and has performed at too many festivals to list here, (but suffice to say, she has wooed audiences from Quebec to Russia, from Vancouver to Alberta).
"...my vote for the most important singer- songwriter of the 90s"
- Joe Clark, XTRA, TORONTO, CANADA

"Yearwood sings songs that make your blood flow a little faster and
that make all the oppressed ghosts crawl towards the surface"...
-Stavanger Aftenblad, STAVANGER, NORWAY

" Her work has been described as achieving what Leonard Cohens' did
25 years ago - reaching out to the despairing intellectual."
-The Scene, YORK, ENGLAND
Sinag Bayan is a newly formed cultural performance group, borne out of the need to express the members experiences as a segregated and marginalized community. The performers come from different organizations, such as SIKLAB the overseas filipino workers, the filipino-canadian youth alliance, the filipino nurses support group, the philippine women's center and the BC
Committee for Human Right in the Philippines. Because of the diverse experiences and age ranges of the group, the performances reflect different issues in their community. The concept of this performance is based on the filipino migration to different countries (including Canada), and the existence of filipinos as a cheap labor force in the host country.( i.e the live in caregiver program).
Stewart Stonechild is a Cree 1st Nations, Westcoast carver/artist and musician. Traditional culture, music and arts sustained him through 27 years of incarceration infederal penitentiaries across Canada. He has fought many struggles on the inside and is now out finding his way in the world busting moves to support many native causes including the Sutikalh camp on St'at'imc land, Leonard Peltier, Joint Effort and Prison Justice Day. Stew has played the Dream Speaker festival in Edmonton, Leonard Peltier benefits, Aboriginal Day and Rock Against Prisons. He is an outspoken self-proclaimed urban philosopher.
In the 7 years this local band has been making music, they have managed to develop a cutting edge mix of styles: hip hop and ambient dub excursions are punctuated with quick funk breaks and tight changes while deadly freestyles that wage a balance between political commentary and comic book fury, complete the mix. Threat have performed at a diverse range of events, including the Jazz Festival in Vancouver, the Atlantic Jazz Festival in Halifax, and NorthbyNorthEast Festival in Toronto.. Threat have released two EP's on theirlabel Concepticon Records Inc., and this summer they are releasing a 12" featuring Mat The Alien on turntables. This quartet bring messages of unity and non-violence, inspired by James Brown and Frank Zappa. Their live set is unmatched! Horns! Sonic freak-outs! Unity!
Black Rice have been blasting their own brand of sonic collision for the past 3 years, with interesting songwriting, mind-blowing musicianship and a pocket full of old-skool punk ethics. Founding member Joel Tong has performed numerous times as a solo artist at the festival, and now the full circle brings us the energy of Black Rice. Tagging their sound "After-math-rock", the band has burned up the indie food chain, receiving accolades and respect (and praise for their moustaches to boot!) along the way. In 2002, Black Rice won a landslide victory at CITR radio's Shindig competition, beating out 27 other bands, and joining the ranks of the "gone-on-to-be-legends" previous winners. The band released their debut album this spring (on Vancouver's Flyer Records), and they will continue to be one of the representatives of the new skool Vancouver sound that is poised for world domination!
Macklemore is a Seattle-based emcee, who has been rhyming for over six years and has been producing beats for 4 and a half. He has performed at places such as The Kingcat Theater, The Vera Project, I-Spy, The Noise Lab, The Red Barn in Martha's Vinyard, The College Of Santa Fe in New Mexico and numerous other venues. His mission is to express all 360 degrees of his personality, which ends up in an eclectic mix dubbed "Macklemore music"...
"I live and breathe music and believe that all art should reflect the life that the artist lives."
professormacklemore@hotmail.com
Abyssinian Creole is a duo formed out of two brothers common struggles with love, identity, and a unified will to live. Khalil Crisis & Gabriel Teodros are known throughout the Northwest for ruptured freestyle sessions, heart-core lyricism, living what they speak, and never biting tongues. Abyssinan Creole signifies a people's journey, from separation to healing, and a new language in hip hop. The new album "The Art Of Being Human" will be available just in time for Under The Volcano.